Membership
Defence and Security Industry Association of the Czech Republic
(DSIA) was founded in 1997. It is a non-governmental, independent, apolitical, non-profit organization, which associates companies engaged in research, development, production, trade and marketing of the military and security equipment, material and services. It is a partner of the Czech Government, the Ministries of Industry and Trade, Defence, Interior and Foreign Affairs. With these institutions the DSIA signed a series of cooperation agreements. DSIA promotes business and commercial interests of its members in a dialogue with the Parliament, ministries, other government authorities. It is involved in solving problems of Czech defence-security industry as a whole. DSIA tries to appeal on the state authorities in promoting the export interests of its members. In the Czech Republic it maintains partnerships with other professional organizations (Chamber of Commerce, Confederation of Industry and Transport, ...). It helps companies from around the world to search for suitable partners in Czech Republic. Similarly, it assists Czech manufacturers in search of foreign companies suitable for industrial cooperation. The association became an indispensable vehicle for cooperation on domestic and international soil. It provides exchange of information concerning tenders, supplies and demands between state organizations and the industry.
---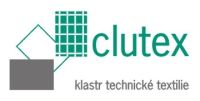 CLUTEX - Cluster of Technical Textiles
is a sector group of enterprises that compete against each other, but also cooperate with each other and whose bonds have the potential to strengthen and enhance their competitiveness. Cluster of Technical Textiles brings together legal and natural persons whose predominant activity is manufacturing textiles and textile products and their components, development, research, education and other services. The mission of the cluster of technical textiles is to ensure coordination and cooperation between these entities. The aim is to create optimal conditions for business development in research, development and production of technical textiles, including materials, transfer of technology, providing innovation and semi-products needed to produce them. The main functions of the cluster: promoting economic growth, improving competitiveness, promoting innovation. The cluster appears as a separate legal entity in defending common interests of its members.
---

Association of Textile-Clothing–Leather Industry
(ATOK) is a non-profit organization, which brings together legal and natural persons engaged in textile and clothing production. The association holds a dominant position in the field of textile and clothing industry. ATOK´s philosophy is based on the belief that the common approach gives a much greater chance of success than individual efforts. It represents and defends the interests of its members in relation to government, non-governmental and business entities in the Czech Republic, EU and abroad. It promotes equitable principles of the exchange of goods, it supports and organizes activities reinforcing the competitiveness of the textile and clothing sector. It seeks the true perception of the importance and status of the textile and clothing sector in the Czech economy.
Intercolor company sympathises with ATOK association.
© 2022 INTERCOLOR a.s.