Spectral analysis laboratory

Spectral analysis Laboratory (LSA - acronym) was founded in 2009. Originally the main focus of the laboratory was measuring reflectance curves of textile materials and measurement of colour and colour difference determination of fabric for camouflage purposes.

Since 2013, LSA has expanded its activities to include new accredited tests.

The laboratory carries out the following activities:
measuring accredited according to ČOS108019, ČOS108017
measurement of spectral reflectance from 185 nm to 2600 nm
determining colour coordinates and colour difference values according to the CIELAB and CMC
tests for colour fastness
determining the abrasion resistance of areal fabrics using the Martindale method
determination of permeability
determination of resistance against water penetration
detecting tendency to fuzzing and piling
determining gloss of military uniforms and military equipment components, controlling camouflage pattern design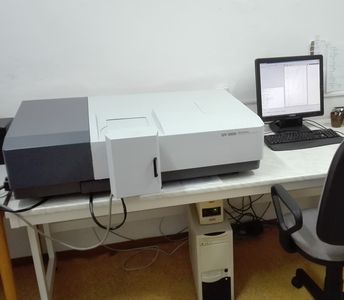 Instruments and equipment used by the LSA

Price list of the accredited laboratory

Certificate of Accreditation - preview
INTERCOLOR, akciová společnost
Spectral analysis laboratory
CAI accreditation no. 1591
Bílá Voda 100
561 62 Červená Voda
Contact person:
Ing. Klára Dulovcová
phone: +420 465568894, +420 727858791
e-mail: dulovcova @ intercolor.cz
© 2022 INTERCOLOR a.s.